Accord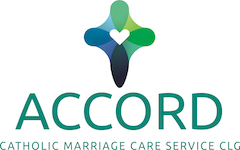 Accord provides the following support services within the Newry centre:
Looking for help with marriage and relationship difficulties
Preparing for marriage
Seeking to enhance your relationship
Learning more about marriage and family issues.
Contact details
Newry Conferencing & Banqueting Centre
39 The Mall, Newry
Co Down
BT34 1AN
Tel: 028 3026 2586 Email: newry@accordni.com Website: www.accord.ie
Adult Faith Development
Deacon Kevin Devine, c/o 70 North Street, Lurgan, Co Armagh BT67 9AH Tel 028-38323161 Email: afmcmahon@hotmail.co.uk
Chaplaincy to Deaf People
Contact: Fr Colum Wright. c/o Diocesan Office, Bishop's House, 44 Armagh Road, Newry, Co Down BT35 6PN Email colum.wright@btinternet.com
Communications
Press Officer
Press Officer: Rev Feidhlimidh Magennis c/o Bishop's House, Newry, Co Down. BT35 6PN
Tel: 028 3026 2444 Email: comms@dromorediocese.org
Catholic Communications Office (National):
Director: Mr. Martin Long
c/o Columba Centre, St. Patrick's College, Maynooth Co. KildareTel: +353 (0)1 505 3010
Mobile: +353 (0)86 172 7678
Email: mlong@catholicbishops.ie
Diocesan Advisors for Religious Education:
Primary Schools
Mrs Joan Aldridge and Mr Gerard McBrien. c/o Diocesan Office

Post-Primary Schools
Mrs. Susan Morgan
c/o Diocesan Office
Dromore Clerical Provident Society
C/O Diocesan Office
Dromore Diocesan Historical Society(Seanchas Dhroim Mór)
c/o Diocesan Office Facebook: Seanchas Dhroim Mór
Ecumenism
Director: Deacon Frank Rice. c/o Parochial House, Maypole Hill, Dromore, Co Down BT25 18Q Email: ricefa@aol.com
Emigrant Services
Director: c/o Diocesan Office
Immigrant Services
Rev Krzysztof Kosciolek (SC) CC. Burren. Tel 028-41772200
Knock Diocesan Pilgrimage
Director: c/o Diocesan Office, 44 Armagh Road, Newry, Co Down BT35 6PN. Tel 028-30262444
Lourdes Diocesan Pilgrimage
Director: Rev Brian Fitzpatrick Cc. c/o Diocesan Office
Marriage Tribunal
Armagh Regional Marriage Tribunal,
Regional Office: 15 College Street, Armagh BT61 9BT
Telephone: (028) 37524537
Fax: (028) 37528763
Email: armthq@btconnect.com
Regional Office Administrator: Rev John McKeever
Permanent Diaconate
Director: Rev. Mr Kevin Devine, C/O St Peter's Parish office. Telephone 02838323161 email: office@stpetersparishlurgan.org
Pioneer Total Abstinence Association
C/o Diocesan Office
Religious Life
Please go to www.vocationsireland.com/directory.html or contact a priest or religious sister or brother that you can find on our Religious Communities page.
Safeguarding Children, Young People and Vulnerable Adults
Designated Person and Director: Mrs. Patricia Carville
Tel: 077 8991 7741 Email: patcarville51@gmail.com
Chair, Advisory Panel: Mrs. Aileen Oates
Chair, Safeguarding Committee: Mr. Paul Carlin
c/o Diocesan Office, Bishop's House, Armagh Road, Newry, Co. Down BT35 6PN
Tel: 028 3026 2444
Society of St Vincent de Paul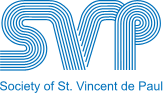 Conferences at:
Ballynahinch (St Patrick's)
Banbridge (St Patrick's)
Craigavon (St Anthony'))
Dromore (St Colman'sl Giiford (St Johns)
Hilltown (St Johns)
Laurencetown (St Patrick's)
Lurgan (St Peter's)
Newry (Cathedral)
Newry (St Brigid's)
Rathfriland (St Mary's)
Rostrevor (St Bronagh's)
Warrenpoint (St Patrick's)
Website for further details: https://www.svp.ie/
Special Needs Committee – Reachout
Mrs. Anne Loughlin
22 Dallan Hill, Warrenpoint, Co. Down
Tel: 07734 330 336
St. Joseph's Young Priests Society

Miss Catherine McEvoy, Diocesan President, 12 Church Road, Ballynahinch, BT24 8LP
Tel: 028 9756 2478Email: mcevoycatherine@hotmail.com Website: www.stjosephsyoungpriestssociety.com
Veritas bookshop

Veritas 40-41 The Mall, Newry, BT34 1AN, Co. Down, Tel: (0)2830250321
Vocations to the Priesthood
Vocations Director for Dromore
Fr Brian Fitzpatrick
Parish Priest, Parishes of Moyraverty and Seagoe
Tel: 028 3834 1901
Email: pp.moyraverty.seagoe@gmail.com
Click here to visit our vocations page.
Youth Ministry
Director: Mrs. Frances Fox
Pastoral Centre, The Mall, Newry, Co. Down BT34 1AT
Tel: 028 3083 3898
Email: dromoreyd@btconnect.com